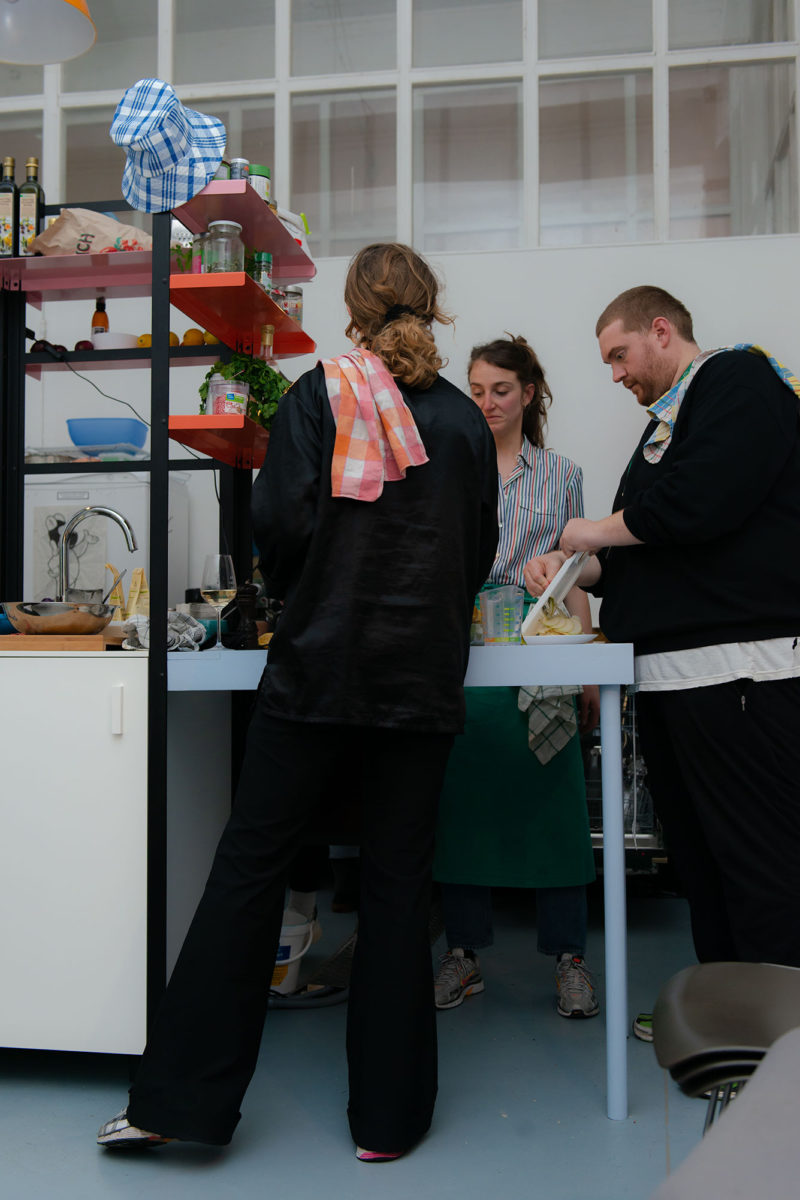 OFF PLATE. temporary restaurant for the future of dining
off plate is a newly formed temporary restaurant collective that aims to portray how & what cuisine will look like in 2050, respective to the FAO report focused on transforming food & agriculture to reach the SDGs. We invited people to partake in one of four delectable evenings, scheduled during imm cologne 2020. The evening menus had been especially curated to fuse German & international cuisines with local & seasonal ingredients, in various dietary styles – flexitarian, vegetarian, vegan.
Invited chefs prepared their evening's courses on the TSL Kitchen (a Tanita Klein design), along with paired wine & cocktail selections, devised by ebb&flow wine, all served on tap. Wine tapped fresh into the glass from Weingut Hamm (Oestrich-Winkel, Rheingau).
Off plate collective is formed by Tanita Klein, Philipp Neveling, Deandra Anderson, Markella Samartzidou & Morgana Hohenstein.
There are more evenings in different cities around Europe to follow.
All pictures taken by Marina Hoppmann.
view images