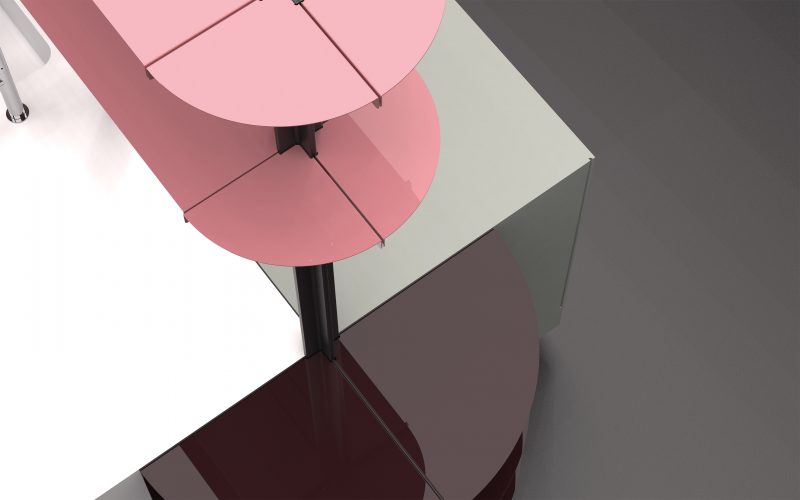 TSL KITCHEN. powdercoated steel, corian
The TSL kitchen is a kitchen which moved in the centre of the room in order to serve the new standards for kitchens in the 21st century. The central frame construction offers to fix all needed elements and gives the possibility of a two sided interaction with the kitchen.
Like this the kitchen opens up for new movements within preparing food, eating and cleaning. TSL stands for three different variations of the frame construction as a base which can grow with the user's needs. There are 9 different elements, that can be combined to create optimal movements within the kitchen.
The TSL kitchen literally makes the kitchen a centre for everyone's home.

view images