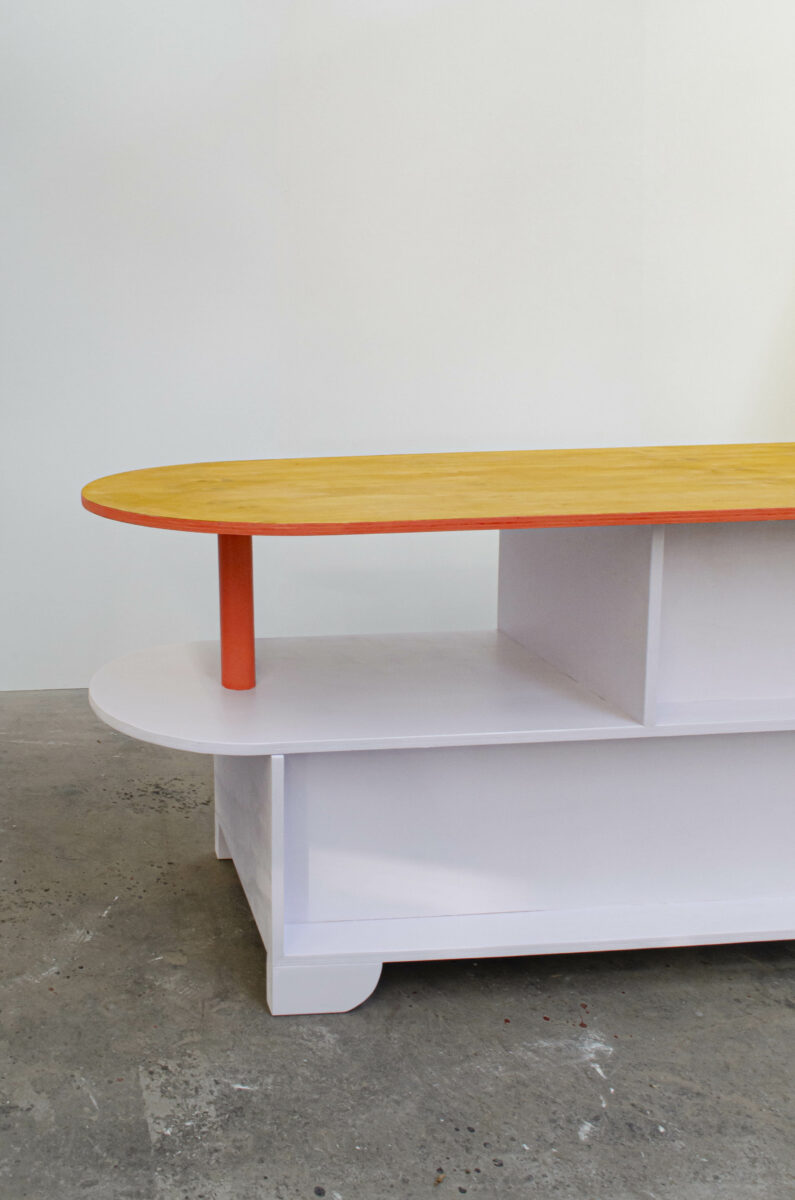 The open office furniture collection explores the potential of a new era for offices. A shop space was turned into an office where the shop front acts as a transitioning area from outside to inside, between work and leisure.
A counter serving as a meeting spot during office hours and as a bar after work. A sofa table for lifting your feet while having a coffee break, and a wall shelf holding knowledge in form of books, products being sold or just the wine and beer being served during after work hours.
The office space is located in Copenhagen, Denmark.
view images