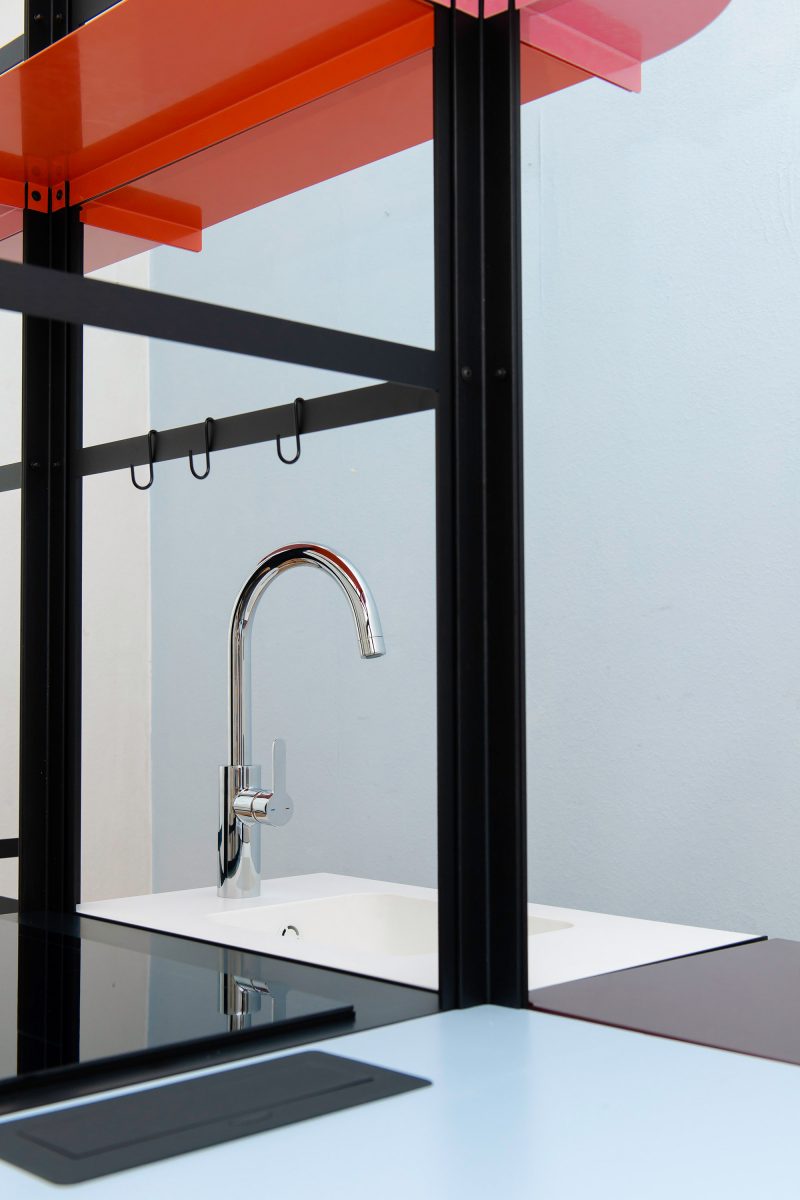 TSL KITCHEN. powdercoated steel, corian
The TSL system is a kitchen that is moved to the centre of the room in order to adapt to the new requirements of contemporary living. The three kitchen compositions T, S and L exist of 9 different elements that can be composed according to the user's needs. The central frame construction on which all elements are attached gives the possibility of a multi-sided interaction, opening up the preparation of food to new movements.

The production of the kitchen is supported by Corian and the kitchen appliances by Gaggenau. The concept is among the finalists of this year's Pure Talents Contest and was exhibited in January 2019. Photos of the kitchen are taken by the talented Marina Hoppmann.
Recently the TSL system has been selected to be subsidised by the Hessen Ideen Stipiendium, a grant by the Ministry for Science and Arts of the federal state Hessen, Germany. The idea will be developed into a business. Stay tuned for the journey beginning in July.
view images